Max Keiser and Stacy Herbert have interviewed Jan Skoyles to discuss how gold is the "Kardashian of Commodities" and "future-proofing your portfolio with gold".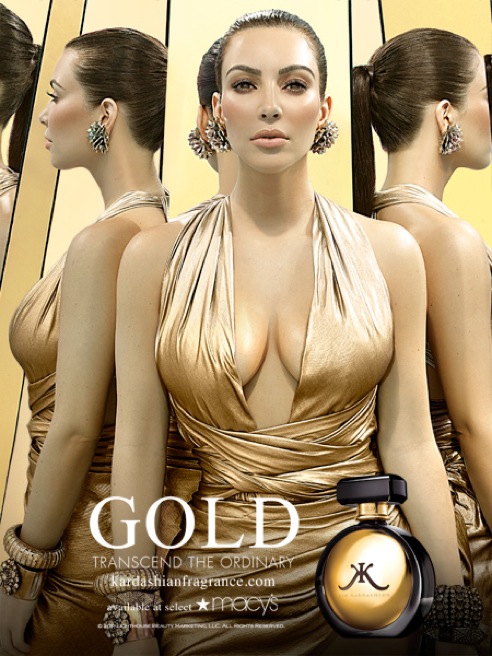 Topics covered are
Double Down asks Jan Skoyles, of Goldcore.com, if there is enough gold in the world to hedge against a President Trump

U.S. Election – Trump and Clinton most hated Presidential candidates in history

Goldman Sachs says that gold is a 'good hedge against politicians'

Skoyles says that, in the West, gold is considered 'the Kardashian of commodities,' something not taken seriously as an investment – until the likes of Goldman Sachs says it might be so

Dubai and Middle East is "environment where people automatically understand gold"

Gold reaching new highs in Russian rubles and South African rand and close to new highs in pounds sterling

UK media do not cover gold and gold price in sterling so people do not understand

Keiser and Herbert point out how gold has value because people believe it has value

BBC Newsnight studio has "religious moment" when people are drawn to gold bullion

How gold will protect from bail-ins

The importance of having outright legal owership and being able to take delivery of individual coins and bars
Listen to interview here
Gold and Silver Bullion – News and Commentary
Gold Holds Near Three-Week High as India Buys Ahead of Festival (Bloomberg)
Gold Prices Rise on Dimmer Economic Outlook (WSJ)
Gold extends gains, buoyed by Indian festival demand (Reuters)
Consumer confidence droops ahead of presidential election (MarketWatch)
Rare gold coin worth £250,000 found in boy's 'toy' treasure chest (Telegraph)
How One Billionaire Became A Gold Bug (ZeroHedge)
China could be on verge of gold buying boom (Mining)
As yuan sinks, Goldman sees rising gold demand in China (Qata)
A long-term gold bull wants to see this happen before he buys more (MarketWatch)
Gold Prices (LBMA AM)
26 Oct: USD 1,273.90, GBP 1,043.45 & EUR 1,166.13 per ounce
25 Oct: USD 1,269.30, GBP 1,037.53 & EUR 1,165.85 per ounce
24 Oct: USD 1,267.00, GBP 1,034.89 & EUR 1,163.61 per ounce
21 Oct: USD 1,263.95, GBP 1,033.79 & EUR 1,160.69 per ounce
20 Oct: USD 1,269.20, GBP 1,034.65 & EUR 1,156.75 per ounce
19 Oct: USD 1,269.75, GBP 1,031.29 & EUR 1,154.97 per ounce
18 Oct: USD 1,261.65, GBP 1,031.15 & EUR 1,145.33 per ounce
Silver Prices (LBMA)
26 Oct: USD 17.66, GBP 14.46 & EUR 16.17 per ounce
25 Oct: USD 17.73, GBP 14.49 & EUR 16.30 per ounce
24 Oct: USD 17.64, GBP 14.41 & EUR 16.19 per ounce
21 Oct: USD 17.51, GBP 14.34 & EUR 16.08 per ounce
20 Oct: USD 17.60, GBP 14.35 & EUR 16.03 per ounce
19 Oct: USD 17.69, GBP 14.38 & EUR 16.11 per ounce
18 Oct: USD 17.65, GBP 14.37 & EUR 16.03 per ounce
Recent Market Updates
– Value of Gold – Unlike Paper Currency Gold Maintained Value Throughout Ages
– Fed Risks Lehman Crisis As US Recession Storm Gathers
– Silver Eagle Demand 'Returned with a Vengeance'
– Cashless Society – War On Cash to Benefit Gold?
– "Higher Gold Prices" On Global Trade Slowdown – HSBC
– Euro "Will Collapse" As Is "House of Cards" Warns Architect of Euro
– Property Bubble In Ireland Developing Again
– "Gold Is A Great Hedge Against Politicians" – Goldman
– Sell Gold Now – Time To Liquidate Gold ETF, Pooled and Digital Gold
– Gold In GBP Up 43% YTD – "Massive Twin Deficits" To Impact UK Assets
– Ron Paul Says "Gold Going Up" Whether Trump Or Clinton Elected
– Gold Trading COT Report "Means Lower – Then Much Higher – Prices Coming"
– Currency Shock Sees Sterling Gold Surges 5% In One Minute "Flash Crash"
The post Gold Is The "Kardashian of Commodities" – Herbert & Keiser Interview Skoyles appeared first on GoldCore Gold Bullion Dealer.